ABOUT AMERITECH DIE & MOLD SOUTH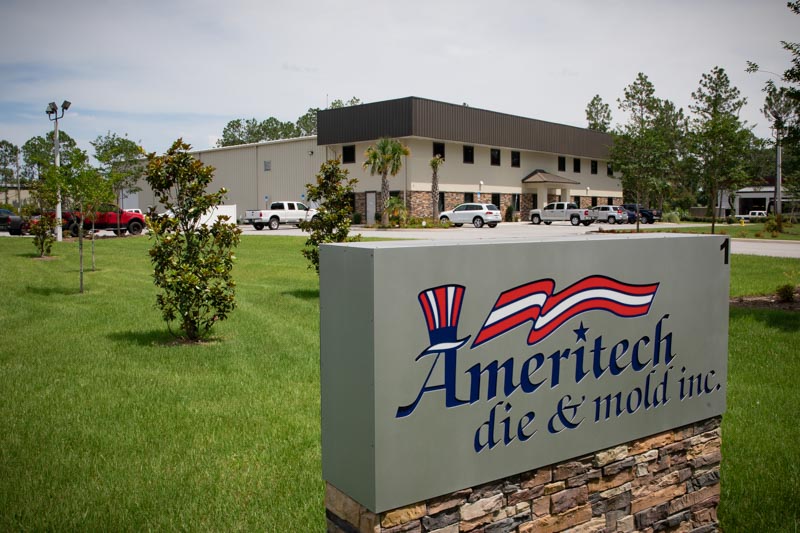 Since 1985, Ameritech, Inc. has developed a reputation for high-quality products, unsurpassed service and on-time delivery to companies requiring machining, tooling and die, and mold making throughout the United States.
Ameritech Die & Mold South was started by three seasoned mold makers with a combined experience of 50+ years. From its inception, the goal was to develop a premier, custom facility and to create customer relationships solidly based on our reputation and service level.
Ameritech is a designer and builder of molds for the plastics industry and a manufacturer of aerospace, space and defense and commercial components. We specialize in medium-to-large, single- and multi-cavity injection, compression and blow molds. Our modern 14,000-square-foot facility, constructed in 2016, is fully climate controlled with 3 overhead cranes; one 10 ton and two 5 ton cranes.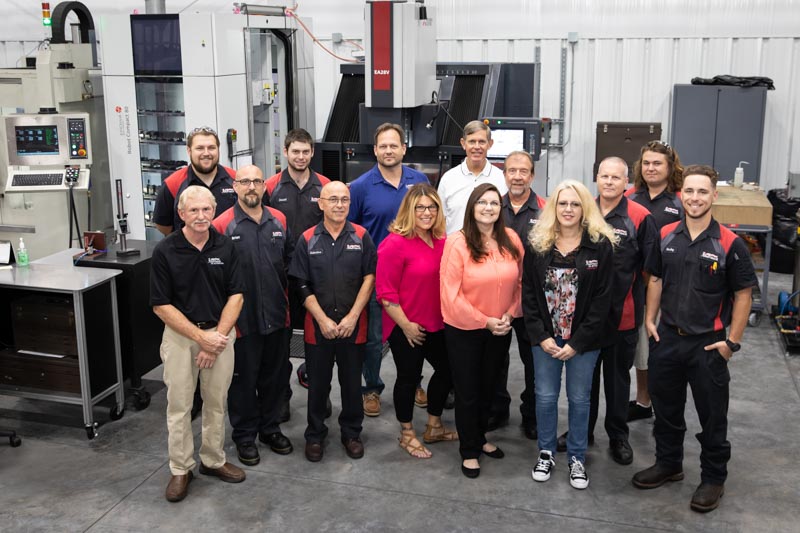 We offer complete CAD-CAM capabilities, utilizing the latest 3-D systems that are directly linked to our CNC machining centers. We also welcome the opportunity to incorporate engineering changes to existing drawings, models or molds along with any repair required. Our special machining processes utilize CNC sinker EDM's and wire EDM's. Large machining and micro TIG welding is also available.
At Ameritech Die & Mold South Inc. we have the on-site capability to sample molds in our 400-ton press. In addition, all three of our presses can be utilized for short production runs.
Today, our products speak for themselves—from commercial and aerospace, space and defense components to our superior molds, which are still producing high-quality parts 30 years later. We are a group of dedicated professional, committed to maintaining our reputation for quality work and on-time delivery!